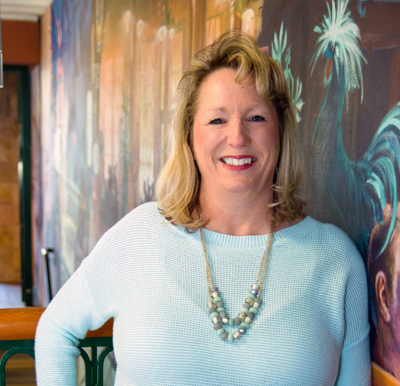 Have you ever been in a discussion with a group of people and someone else pipes up and says exactly what you were thinking?
Friends have told me that I have done that. Not that I read minds. It was just that I could articulate common ideas and am not shy about speaking up in a crowd. That's what I like to do for clients. Together, we figure out what you want to say about your product and I make that into images and words that connect with people. Are you looking for product packaging or a new website? Let's put our heads together, find out what you need and make it happen!
I have been working in the design and advertising business for over 18 years.

Most of that time has been spent working for in-house advertising in a retail environment. Now with that experience in my tool belt I make it my business to know the food and beverage business. Never before have people had so many concerns or so much information about the food and drink they consume. You have specific needs and challenges that are unique from other businesses. I want to help you build a brand that stands out from the rest, that is recognizable at a glance and communicates what you want people to know and believe about your product.
The world is full of diverse tastes!

That means that there is a world of opportunity for diverse great tasting products partnered with powerful packaging to…
Attract, Inform and Delight loyal, paying customers.

Connecting with people, it's what makes a business work!